South Eveleigh's heritage volunteers, both conservation volunteers and volunteer tour guides, play an invaluable role in conserving, enhancing and communicating our heritage to interested members of the public, South Eveleigh tenants and visitors.
Richard Butcher
Richard is an ex-blacksmith of the Eveleigh Workshops who worked in Bays 1 and 2 before moving into teaching. Richard rose to become the Asst. Chief Welding Engineer NSWGR Testing Laboratories. He is a dedicated heritage volunteer who today conducts tours of the site, telling the stories of Eveleigh and also assisting many other rail heritage organisations.
Richard is able to relay to visitors what life and conditions were like in the workshops. Richard's father also worked at Eveleigh from 1925, and he is related to E.E. Lucy, a former Chief Mechanical Engineer of NSW Railways. A life member of the Transport Heritage NSW, Richard's knowledge and experience of Eveleigh has been wonderfully documented in his great book The Great Eveleigh Railway Workshops: A personal reminiscence.
Jakob Ruhl
Jakob is an Archaeologist and heritage consultant who has worked on various Rail heritage management projects as well as working as a Heritage Advisor within the now defunct Office of Rail Heritage, Rail Corporation NSW. These experiences have contributed to Jakob's interest in the railways, how it contributed to the shaping of NSW and people's lives.
Jakob wanted to volunteer at the ATP to contribute to the conservation of ATP heritage items.
John Gibson
As a volunteer John has been involved with the conservation and interpretation of the Hydraulic Pump House and its contents. The hydraulic power system at the Eveleigh Workshops was installed in 1886 and operated until the workshops closed.
With a mechanical, metallurgical and heritage background John's knowledge and skills have enabled him to document the hydraulic system and its operation, to ensure that it is well cared for and maintained. John conducts informative and engaging tours that focus on the hydraulic system, its purpose, and function. John gets a great thrill in caring for this important functional facility and being able to educate visitors on the components and operation of the system.
Brian Dunnett
Brian has always been passionate about Eveleigh and the railways. His father also worked at Eveleigh as a belt repairer. Brian was an electrician and Union Representative at Eveleigh and Chullora. As secretary of the Picnic Committee he was involved with organising the railway family days at various locations.
Brian has long been a contributor to conserving the heritage of the site along with educating the public on the significance of Eveleigh. His passion for the railways led to him organising the International Railway Film Festival of 2012. Brian also has a long standing interest in the songs of the railways.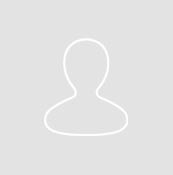 Maniratana Sao
Maniratana became aware of the volunteer opportunities available through her sister Orawan who previously worked at ATP. During her time volunteering she has had the opportunity to be involved with the conservation projects involving many of the machinery objects on site and was also part of the collection audit team, and helped map and photograph the moveable collection at ATP.
With a background in electrical engineering, Maniratana has previously worked as a Quality and Assurance Coordinator and has previous experience in photography. Maniratana's highlight of volunteering at ATP has been working as part of a supportive team and meeting new friends.
Jillian Bartlett
Jillian began at ATP as Conservation Volunteer and has since become involved with the management of the collection. She has a keen interest in industrial heritage which led her to making a documentary about Sydney's transport heritage. Her interest in conservation came about whilst studying archiving and working at the Macleay Museum. Jillian has recently contributed to an audit of the vast array of equipment and tools on site.
With the ATP volunteers she has researched Eveleigh's involvement in World War I and prepared exhibition panels for Heritage Open Day in 2015. She sees the collection as unique, and testament to the might of steam power technology.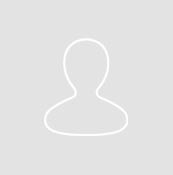 Julia Martin
Julia Martin worked as a research chemist in R&D of analytical methods. With this background in science she was accepted as a volunteer at the Powerhouse Museum in conservation of metal objects. At ATP, Julia worked on conserving the on site machines and objects, which consist of a variety of metals and fabrics.
The challenge is often determining how to best care for and conserve these different elements; deciding how far to clean so that it shows the purpose of the machine without losing its character as a heritage object.
Volunteering has been part of Julia's life from when she was a teenager and included many things from prepping in soup kitchens to coordinating over 200 volunteers at the Art Gallery of NSW. This has taught her the amazing value of volunteering: from the personal – meeting and bonding with other volunteers with similar interests; to the practical – eg. At ATP, seeing old machines gradually reveal their former roles in the history of Sydney.
'Although one shouldn't have favourites, mine was the BSA Centreless Grinder in Bay 15 but please don't tell the other machines'. This was due to the variety of metals and also due to the textures created by the compacted polishing rouge that I chose to leave in some areas because it showed a part of the machine's process.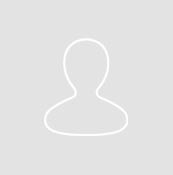 Alida Eisermann
Alida began at ATP as a conservation volunteer, in this position she was involved with the care of objects located on site. Later she had the opportunity to assist with collection management, involving the mapping and photography of objects. Alida's volunteering highlight was the research she conducted into those named on the Eveleigh World War I Honour Roll.
As researching the stories of these individuals, revealed insight into the lives of those who had worked at Eveleigh. A museum and heritage studies student at the University of Sydney, being a volunteer has allowed Alida build on her heritage knowledge and skills.
Danielle Bautista
Danielle is the Operations Officer at ATP and generously contributed her time in taking several of the photos seen on the Eveleigh Stories website. Her first memory of at ATP was walking into Bay 8 and the exhibition hall. She was amazed at the size of the building and all the history that it held. She still finds herself still looking around the Blacksmiths Workshop on her way to work.
Harley Imber
Harley is the Facilities Coordinator of ATP and has generously contributed his time towards the Eveleigh Stories project. When he first came to ATP, he remembers being impressed by the Steam Train Crane displayed in Innovation Plaza, and the 1500 Tonne Davy Press housed in Bay 1 and 2. Having the opportunity to be invited into the Large Erecting Shed has been one of his many highlights.
Nerida Kikken
Nerida's family has a long connection with the NSW Railway. Her grandfather, who began work at 16, was with the NSW Railways his whole working life and her father also went onto work at Eveleigh. As a child Nerida attended the picnics held for railway families and remembers them as a fun family day.
Pat Cranney
Pat has over 35 years experience as an award-winning playwright, writer, editor, oral historian and creative writing teacher. Among his many projects he has been involved in presenting insights into Australia's industrial heritage. Some of these projects are linked to the railways and the lives of those who worked there. Pat has contributed generously to the development of Eveleigh Stories.
Peter Ratcliffe
Peter is currently working on a documentary on Eveleigh Railway Workshops (north and south), which is due to be completed later this year. He remembers discovering the site whilst walking to the city and recalls his amazement at the architecture. He believes that it is wonderful that the history and significance of Eveleigh has been maintained.
Rishi Boojharut
At ATP, Rishi is an Operations Officer. He contributed many of the images which feature on the Eveleigh Stories Website. He can recall when Paddy's Markets used to be held on the ATP site. Rishi views the preservation of the heritage elements at ATP as a reminder of the sites capabilities and achievements-both in the past and today. Rishi considers ATP to be a great example of heritage buildings being integrated into a modern workspace.
Tom Forgan
Dr Tom Forgan, is a visionary who lobbied and negotiated for the creation of the Australian Technology Park for many years. Dr Forgan worked tirelessly to develop a place where technology research and development could be turned into product, providing meaningful jobs for our children. To achieve this vision it was necessary to develop a critical mass through the linking of the University of Sydney, the University of New South Wales and the University of Technology Sydney.
Dr Forgan went to incredible lengths to preserve and conserve both the buildings and remaining heritage equipment amidst enormous criticism from the various heritage groups who were convinced he was going to destroy everything.  What he actually achieved was an amazing legacy which thousands of people enjoy every day of the year.
As a result of Dr Forgan's labours ATP continues to showcase and interpret Eveleigh Workshops powerful Victorian architecture, its original machinery, tools and fixtures.